"Dental Insurance" Private Dental: Indemnity Insurance Plans - What are they?
If you have heard the old term private dental insurance thrown around a lot generally it is not used very much any more. Indemnity dental insurance which are real dental plans have been the industry standard for years. The problem is that dental insurance gets mixed up with dental discount plans and they are completely and totally different. Anyway, many employers offer dental insurance as additional or "supplemental dental" benefits to help as part of their employees health care perks. The good thing is that as an individual you can buy them to meet your families dental needs offering affordable monthly premiums with low down payments.
Dental insurance plans such as these pay the office on a traditional fee-for-service basis. That means a monthly premium is paid by you to a dental insurance company, who reimburses the dental establishment for the cost of the services you received. An insurance company usually pays between 50% - 80% of the dental office (dentist) fees for a covered procedures; the remaining 20% - 50% is paid by you the client commonly called the insured.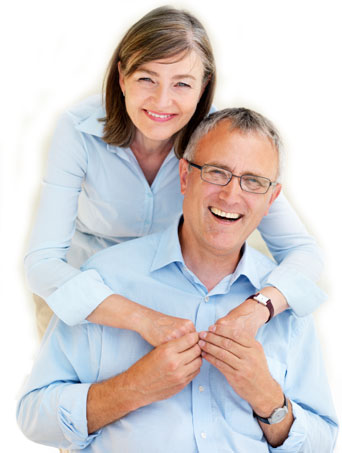 These plans often have a pre-determined or set deductible amount which varies from plan to plan.
Indemnity plans also can limit the amount of services covered within a given year and pay the dentist based on a variety of fee schedules. Some typical features of these plans are shown. Get a dental plan quote today! Compare Individual Dental Insurance Plans that are affordable with monthly payment options
Deductibles before coverage begins

Waiting periods on certain procedures

Annual dollar limit on benefits

Choice of your own dentist

Your average monthly cost: $25 and up

Dental companies selling these plans are regulated by state insurance departments

Dental companies are generally located in the State of California and know the specific needs of their clients
These dental plans can be expensive for the coverage you buy but one of the most important features is that you can go to any dentist you want, without getting stuck in a network dental plan with extra referral specialist fees. You will want to let the dental office know the insurance company that underwrites your dental policy so they can call and verify the benefits they will pay.
Also ask your dentist to work with you so that the dental services you receive can be covered under your dental plan. No one likes to pay for insurance only to discover they had not met the waiting periods or already reached the annual maximum. Most of the time a private dental indemnity insurance plan is flexible enough to help you tailor your dental needs within a specific budget. Please visit our blog and give us your views and opinions on dental insurance. Need an individual dental plan quote? Enter your zip code at the top of this page.
| | | | |
| --- | --- | --- | --- |
| The Best Ways to Whiten Your Californian Smile Bleaching or other whitening products have become all the rage nowadays. Find some helpful tips without spending a lot of money at the dental office | Toothaches and Several Helpful Remedies Toothaches are one of the most dreaded pains in the world. The throbbing and stabbing in your jaw can feel like ancient Chinese torture. | Dental Implant Surgery Improve your Smile Great innovations over the last few years have improved dentistry. It used to be when you did not have good dental hygiene you had two choices dentures or gums. | Bacterial Growth and Bad Breath are there any Natural Treatments? Chewing sunflower seeds after meals, Yogurt, eaten for six weeks at a stretch, is supposed to be an effective remedy for bad breath, as is chewing fresh mint leaves. |
| What causes the smell in my mouth and what can I do about it? Sometimes, oral bacteria can get out of hand; for instance, when you are on antibiotics and do not replace the good bacteria that live in your mouth, it is very easy to get an oral yeast infection that can lead to bad breath. | Dental Floss - How Important Is Flossing? There may be some debate about how many times a day you should floss, since some people are harder with floss than others, however you should floss at least once a day. | Orthodontic Dental Problems - Why are Dental Braces used? Dental braces are now the most popular form of gradual correction of problems of the before you plan to get dental braces it's important to know more about what they are and how they function. | What are the Causes of Tooth Decay? Tooth decay is a disease, scientifically known as dental caries or dental cavity, which essentially weakens the tissue structure causing "holes". The disease causes pain and tooth loss, and is infectious. |