How to Survive A Toothache With Some Helpful Remedies?
Toothaches are one of the most dreaded pains in the world. The throbbing and stabbing in your jaw can feel like ancient Chinese torture. With thirty-two available for potential aches and pains causes and remedies for toothache pain can be very helpful. We have tried to look at a few causes and treatments for toothaches.
Toothache pain can be described several ways and providing this information will aid your dentist should you need to see one.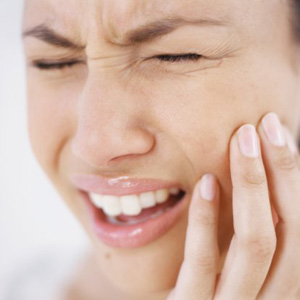 Here are some helpful ways to identify the type of pain you have and toothache remedies. Keep in mind when you have a toothache something is wrong and you need to see a dentist. This is not the time to wait it out. Get Dental Insurance Today!
Dull ache - This is a mild toothache generally tolerable with varying degrees of comfort

Lancing - Continuous pain sometimes described as a stabbing pain

Throbbing - A longer duration pain commonly described as feeling like a hammer blow

Diffused pain - This type of toothache may begin in one tooth then feel as if it is spreading to the entire jaw

Localized pain - This type of pain involves a specific tooth and does not radiate to other areas

Acute - Severe pain that is nearly unbearable and may have a long duration

Chronic - Long in duration and usually severe it can best be described as pain that is either constant or returns regularly
Along with the different types of pain, there are different causes for toothaches. Among the many causes of toothaches: Decay- When the tooth begins to decay due to poor oral hygiene the sensitive pulp of the tooth may become exposed (You do not brush and floss everyday). This area contains connective tissue and sensory nerves.
Dental Injury - In the case of a blow to the mouth from an accident or even fighting you teeth can be broken or loosened. When they are broken this exposes the pulp and when loosened can allow bacteria to grow near the base resulting in infection. Gum disease is a big problem such as periodontal or pyorrhea can lead to toothaches if not properly cared for. Grinding - If you grind them in your sleep or due this because of stress this can lead to pressure induced pain, you can also end up with teeth that are broken this way.
These are some of the most common causes of toothaches in addition to these can be an inner ear infection. When you have an inner ear, infection the pressure build up can cause excruciating pain along the jaw line. This will be intensified by any travel that includes altitude change.
Now that we have an idea of the types of pain and some causes, let's look at some possible remedies. There are many toothache remedies available from prescription to over the counter and the old standby the home remedy.
Should your toothache result from an infection the best remedy is of course antibiotics, as this is the only thing that will permanently resolve the issue so you are going to need to see a dentist. They will be able to prescribe the best dental health care procedure. Over the counter drugs such as Tylenol or Advil are often very helpful in temporarily easing the pain. If you find your self-taking these extensively, you should see your dentist as noted.
For cases of dental work or severe trauma, your dentist will prescribe stronger pain medications like codeine. A favorite of home remedies is the salt-water mouthwash, rinsing your mouth with warm salt water will dislodge food debris and soothe your gums. A warm compress placed on the outside near the pain area can be very comforting especially for those late night aches when the dentist is not an option.
There you have some tips on what, why and how to treat a toothache. Remember, any pain should be reported to your doctor or dentist some infections can become severe and affect other areas of your health. These tips are to help you until proper medical care can be obtained.
We sell both individual and family dental insurance and dental discount plans in California. We also sell dental discount plans which may have several advantages over traditional dental insurance plans, namely, there are no exclusions for pre-existing conditions. Indemnity, PPO, discount, DHMO, private full coverage quotes from top rated dental companies such as Aetna, CIGNA, Delta Dental, CAREington, MultiFlex, Nationwide, Standard Life, Blue Cross, Blue Shield, United Concordia, Humana, are among the best in America.

| | | | |
| --- | --- | --- | --- |
| Dental Insurance for Children, Teens, and Students in California If you have children, teens, or students who you are responsible for in helping them with a dental insurance plan that will meet their own person and unique needs | The Best Ways to Whiten Your Californian Smile Bleaching or other whitening products have become all the rage nowadays. Find some helpful tips without spending a lot of money at the dental office | Dental Implant Surgery Improve your Smile Great innovations over the last few years have improved dentistry. It used to be when you did not have good dental hygiene you had two choices dentures or gums. | Bacterial Growth and Bad Breath are there any Natural Treatments? Chewing sunflower seeds after meals, Yogurt, eaten for six weeks at a stretch, is supposed to be an effective remedy for bad breath, as is chewing fresh mint leaves. |
| What causes the smell in my mouth and what can I do about it? Sometimes, oral bacteria can get out of hand; for instance, when you are on antibiotics and do not replace the good bacteria that live in your mouth, it is very easy to get an oral yeast infection that can lead to bad breath. | Dental Floss - How Important Is Flossing? There may be some debate about how many times a day you should floss, since some people are harder with floss than others, however you should floss at least once a day. | Orthodontic Dental Problems - Why are Dental Braces used? Dental braces are now the most popular form of gradual correction of problems of the before you plan to get dental braces it's important to know more about what they are and how they function. | What are the Causes of Tooth Decay? Tooth decay is a disease, scientifically known as dental caries or dental cavity, which essentially weakens the tissue structure causing "holes". The disease causes pain and tooth loss, and is infectious. |