Dental Insurance For Children, Teens, And Students In California
If you have children, teens, or students who you are responsible for in helping them with a dental insurance plan that will meet their own person and unique needs, "you may prefer a plan that allows a pediatric dentist to be your child's primary care dentist" says Dr. David Blunt. "Generally they have years of experience dealing with the special problems that may exist with those who rarely visit a dental office."
Some California dental office fees for seeing you on weekends or during emergencies are high than those the plan allows. You may be required to pay additional costs for your children. If you select these types of plans, have a clear understanding of your dentist's policies as well as the plan's dentist-to-patient ratio. It's the best way to ensure your access to care is not unduly restricted and that you are not surprised by higher fees the plan does not cover. Consider some of these items: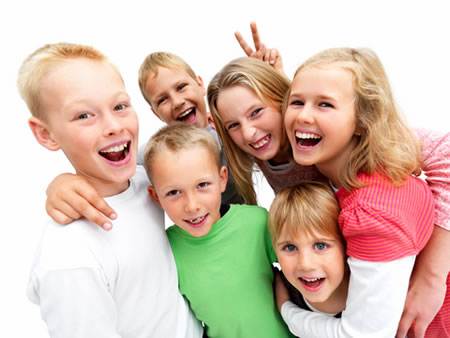 Insurance companies do their best to ensure that their policyholders understand their plans and benefits. However, but it is up to an individual to make sure that they are making informed choices. Some of the differences shown are noted. Dental insurance for kids!
The type of third party funding the plan

Methods of selecting a dentist

Compensation of the dentist's services to you

The calculations of benefits and payments

Has worked with children before

Knows the fears of young patients

Has established pediatric dental methods

Allows parents to be with their child if desired
Since specialized treatment can be more costly than routine care, some plans discourage the use of these specialists. While many general practitioners are qualified to perform some specialized services, complex procedures often require the skills of a dentist with special training. Discuss the options with your dentist before deciding who is best qualified to deliver treatment.
One other important note in buying dental insurance for your family is that at some point your children are eventually going to need their own dental policy. The goof thing is that many of the private dental policies, indemnity dental plans, and even the dental discount plans allow you to convert the policy so that there is no gap in coverage. Thus, maintaining the fulfillment of the waiting periods that accompany a dental plan.

| | | | |
| --- | --- | --- | --- |
| The Best Ways to Whiten Your Californian Smile Bleaching or other whitening products have become all the rage nowadays. Find some helpful tips without spending a lot of money at the dental office | Toothaches and Several Helpful Remedies Toothaches are one of the most dreaded pains in the world. The throbbing and stabbing in your jaw can feel like ancient Chinese torture. | Dental Implant Surgery Improve your Smile Great innovations over the last few years have improved dentistry. It used to be when you did not have good dental hygiene you had two choices dentures or gums. | Bacterial Growth and Bad Breath are there any Natural Treatments? Chewing sunflower seeds after meals, Yogurt, eaten for six weeks at a stretch, is supposed to be an effective remedy for bad breath, as is chewing fresh mint leaves. |
| What causes the smell in my mouth and what can I do about it? Sometimes, oral bacteria can get out of hand; for instance, when you are on antibiotics and do not replace the good bacteria that live in your mouth, it is very easy to get an oral yeast infection that can lead to bad breath. | Dental Floss - How Important Is Flossing? There may be some debate about how many times a day you should floss, since some people are harder with floss than others, however you should floss at least once a day. | Orthodontic Dental Problems - Why are Dental Braces used? Dental braces are now the most popular form of gradual correction of problems of the before you plan to get dental braces it's important to know more about what they are and how they function. | What are the Causes of Tooth Decay? Tooth decay is a disease, scientifically known as dental caries or dental cavity, which essentially weakens the tissue structure causing "holes". The disease causes pain and tooth loss, and is infectious. |